Voghion, the innovative online shopping app, has been making waves in the eCommerce industry with its commitment to providing everyday needs at affordable prices. With its unique business model, Voghion aims to pass on savings from sellers to consumers, ensuring that high quality products are accessible to everyone. Convenient and reliable, Voghion has become the primary platform for shoppers looking for a seamless shopping experience.
Fulfilling Everyday Needs at Affordable Prices
In a world where expenses are on the rise, Voghion stands out by offering a wide range of everyday essentials at prices that won't break the bank. From household items to fashion accessories, Voghion has partnered directly with renowned brands and their manufacturing contractors, enabling them to provide consumers with high quality products at factory prices. By cutting out intermediaries and working directly with top notch manufacturers, Voghion ensures that customers can enjoy the same quality as premium brands without the hefty price tag.
Transmitting Savings from Sellers to Consumers
Voghion believes in creating a win win situation for both sellers and consumers. By leveraging its extensive network of suppliers and manufacturers, Voghion negotiates the best deals on behalf of its sellers, allowing them to offer competitive prices. This commitment to fair pricing not only benefits sellers but also empowers consumers to make smart purchasing decisions without compromising on quality.
Ensuring Reliability and Convenience for All Consumers' Needs
Voghion has garnered a reputation for reliability and convenience, ensuring a seamless shopping experience for users across the globe. With its user friendly interface and intuitive navigation, the app makes it effortless to find products, compare prices, and make purchases. Voghion's commitment to customer satisfaction is reflected in its secure payment methods and efficient delivery services. The app employs stringent quality control measures to ensure that every product listed on the platform meets the highest standards. Furthermore, Voghion's dedicated customer support team is readily available to assist users with any queries or concerns they may have.
Uninterrupted Discounts and Promotions
At Voghion, savings never go out of season. Throughout the year, the app offers a continuous stream of irresistible discounts and promotions to maximize value for its customers. As we approach the mid year, Voghion is gearing up for its annual Summer Mega Sale starting near the end of June. Prepare to be amazed as discounts soar up to a staggering 90% off, allowing shoppers to enjoy enormous savings on a wide range of products. It's an opportunity not to be missed!
As the eCommerce landscape continues to evolve, Voghion remains at the forefront of innovation and customer centric practices. The app is continuously improving its features and expanding its product range to meet the diverse needs of its users. Voghion's commitment to affordability, savings, reliability, and convenience establishes it as a formidable player in the online shopping industry.
In conclusion, the Voghion online shopping app stands out for its dedication to providing affordable everyday products, passing on savings to consumers, and delivering reliable and convenient services. By prioritizing customer satisfaction and streamlining the shopping experience, Voghion has established itself as a trusted platform for millions of users worldwide. Whether consumers are looking for clothing, electronics, fashion items, or household essentials, Voghion is their primary destination for an unparalleled online shopping experience.
For more information or to download the Voghion app, please visit voghion.com.
About Voghion:
Voghion is a leading online shopping app that offers a wide range of products from the same manufacturers as top brands at affordable prices. With a commitment to passing on savings to consumers, Voghion connects buyers with reliable sellers while ensuring a seamless and convenient shopping experience.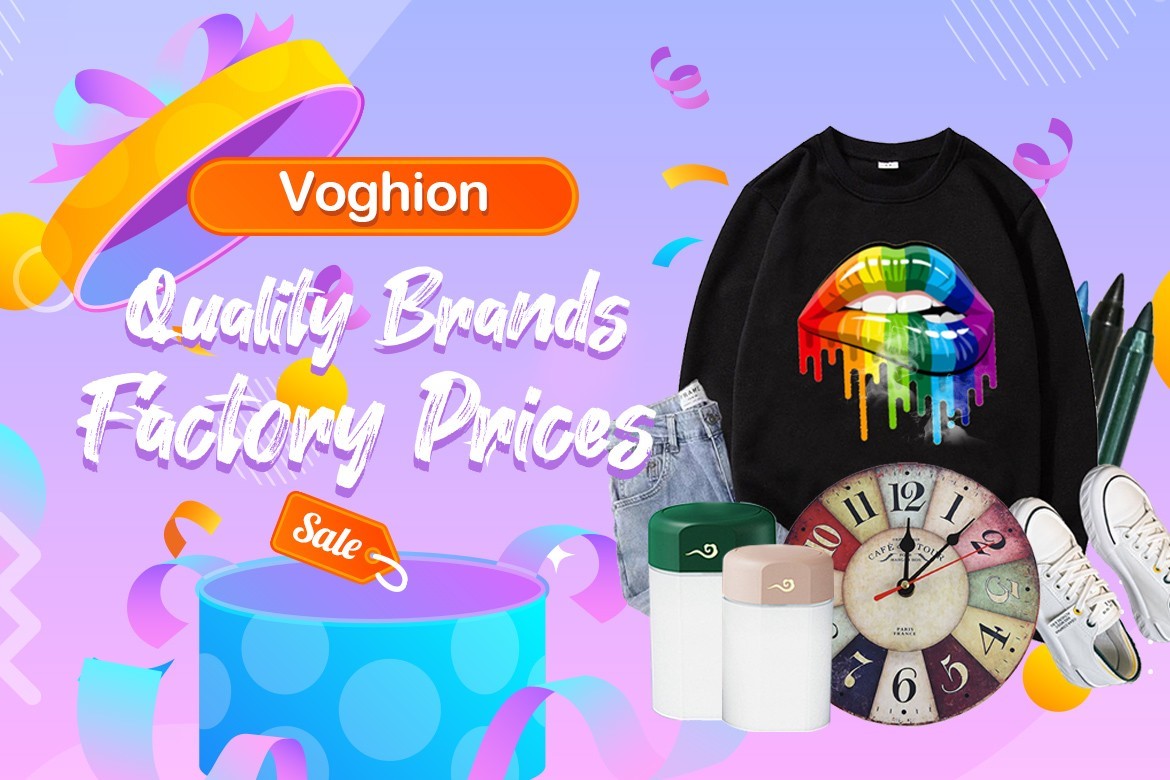 ---
Impressum
https://voghion.com/pages/contact-us
---
Kommentare und Meinungen